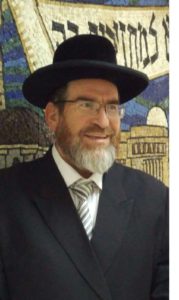 Born in Jerusalem, Rabbi Druck studied in Yeshivat Hevron, Ariel and Harry Fischel Institute and the Kol Yaakov Rabbinical Institute.
He gives a daily shiur in Beit Midrash Be'er Miriam.
Rabbi Druck wrote a series of books named "Minhat Israel" about the Jewish life cycle.
Rabbi Druck is the son of the late Rabbi Zalman Druck, spiritual leader from the synagogue's establishment until he died in 2009.